Copywriting for business
Q: What do you, your customers, Google (and us) have in common?
A: We all want content that is relevant, useful and interesting.
That's what we do. Our copywriters craft the kind of content that helps your business engage prospective clients and convert them into customers.
Effective business writing
We focus on what your target client or customer wants to know.
To do this properly involves several stages:
Asking you about your business
Learning about your market / niche
Focusing on what motivates a customer (pain and gain)
Clarifying how you meet that need
Defining your values and tone of voice
Studying your competitors
Copywriting that converts
Only then can a copywriter deliver what your business really needs – credible content that:
> grabs your prospects' attention
> differentiates you from your rivals
> whets their interest in what you have to say
> rings true with your values
> makes them desire what you're offering
> convinces them to act
How would this work for you?
Writing for all kinds of businesses
We write for a wide range of types of business, producing a variety of content, from website and newsletter copy to blogs, press releases, feature articles and promotional material.
We're not daunted by technical or specialist subjects.
We do have writers with deep knowledge of specific sectors if you require them …
… But believe it or not, the skilled generalist is often better able to see through the technobabble to the nub of the matter, and express it clearly for the customer.
And if we do think we're not best placed to help you, we'll tell you so, and try to recommend someone who can.
Click to contact us via our short form, and we'll reply promptly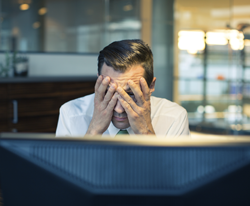 NEED SOME HELP?
We all do sometimes.
Maybe you're blocked, don't have time,
or just want a second opinion.
But if you're not sure you need a copywriter,
please read this.
Your risk-free guarantee
If you think the copywriting process sounds complicated, rest assured - we make sure it's straightforward for you and cost-effective for your business.
Once we've agreed the brief, we'll quote you a fixed price. So there'll be no surprises.
That includes unlimited revisions (within reason) in the unlikely event that you require more than a few tweaks.
And if for any reason you're not satisfied, we'll refund your deposit and cancel our fee.
What have you got to lose? (We can't think of anything either.)